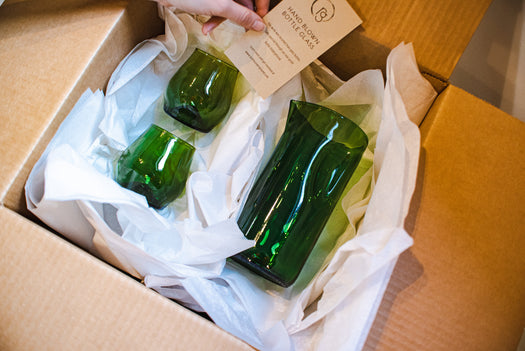 Holiday gift set for Athena Global Advisors' employees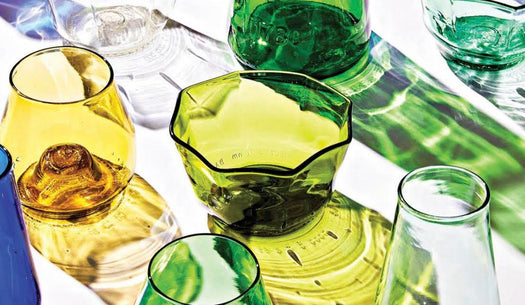 Client gifts for Suzanne Barbra Consulting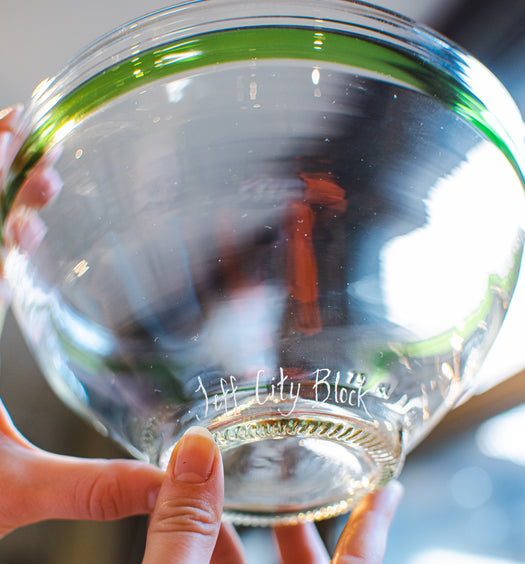 Closing gifts for Jeff City Block Real Estate
Corporate Buying & Gifting
Are you a realtor looking for the perfect closing gift? An account manager with an upcoming executive meeting? An agency in need of holiday gifts for your clients? Our corporate gifts are a unique, sustainable, elegant option.
We offer some customization, such as hand engraved messages.
"Wonderful product, great customer service"
The team at Remark Glass took care of all the legwork for me and shipped the snack bowls to my clients. My clients loved them as much as I did. "The bowls are beautiful"; "I love that they are made from recycled glass" were two of the comments I received. Wonderful product and great customer service too! Thank you, Remark Glass!
- Suzanne, Suzanne Barbra Consulting